Sovereign Grace Baptist Fellowship: Q&A About Us
---
QUESTIONS AND ANSWERS REGARDING THE SGBF: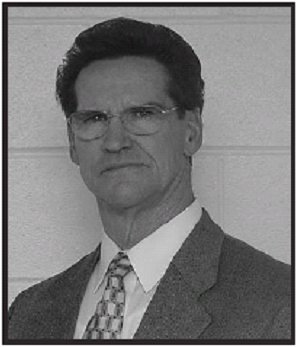 From past Chairman, Tom Henry of Bible Baptist Church
EDITOR: You are the Chairman of the Sovereign Grace Baptist Fellowship? What exactly is the Sovereign Grace Baptist Fellowship – how would you describe it?
CHAIRMAN:  We are a fellowship of pastors and churches who share a genuine love for, and a strong conviction concerning, the blessed doctrines of God's Free and Sovereign Grace, and wish to cooperate together in the promotion of these blessed truths at home and abroad. We currently have an Annual Meeting involving anywhere from 20-30 pastors, and we would heartily welcome any and all who share our passion for the Old Gospel and God's honor and glory which it exalts.
EDITOR: What other doctrines and values tie the Fellowship together in unity?
CHAIRMAN: We are Calvinistic, baptistic, and evangelistic. Under these banners we march together, leaving the individual conscience free regarding matters about which we might have legitimate differences. We have adopted a modified New Hampshire Confession of Faith upon which articles we are generally agreed. We are not interested in entering into "doubtful disputations" over "I-dotting" and "T-crossing", but rather, we focus on forming strong fellowship ties around the basic foundational truths of God's grace.
EDITOR: What exactly is the Fellowship doing to further its cause? What are its activities?
CHAIRMAN: One important point of agreement from the very beginning was the need to give the Fellowship a voice to let others know what we are trying to do. This need is being met by the quarterly publication of"The Sovereign Grace Messenger", made possible through the contributions of the Fellowship churches. Also, within our Fellowship exists the Sovereign Grace Baptist Seminary. The S.G.B.S. was founded in January 2002 as a ministry of Bible Baptist Church, one of our SGBF churches in St. Louis under the direction of Pastor Holmes Moore. Though the seminary is a local church ministry, it has received much support from the Fellowship churches and pastors. We have also undertaken some mission projects both at home and abroad.
Most recently, the great value of the Fellowship was seen in the effort put forth by its pastors and churches to raise support for Brother Trevor Johnson, a missionary out of one of its own churches. These are some of the important steps that we have taken which whet our appetites to do more, and with God's help, we shall.
Our Annual Meeting provides opportunities for the pastors of the Fellowship to introduce men and projects to the other pastors for consideration. It is a platform and a forum for likeminded churches to gather and cooperate on broad endeavors for the sake of the Gospel. Our last meeting, hosted by Grace Baptist Church of Madison, Alabama (Pastor Dean Olive) provided just such a forum.
EDITOR: Where do you hope and pray that the fellowship heads in years to come?
CHAIRMAN: I think it is headed in the right direction. One hope in which I think we all share is that God will raise up more sovereign grace missionaries and pastors in our churches, and allow us to train and send others forth. We want to have part in establishing Sovereign Grace Baptist Churches at home and abroad.
My hope is that we can also  somehow be able to reach into the black community. There exists some good solid Sovereign Grace black pastors laboring to build churches within the black community. I would like to see us lend a hand in these efforts in whatever way the Lord may enable us.
EDITOR: What are your responsibilities as Chairman of the Sovereign Grace Baptist Fellowship?
CHAIRMAN: Since the Fellowship currently meets only once a year, my duties mainly involve communication – staying in touch with members of the Executive Committee regarding Fellowship matters that arise between meetings. I also correspond with the host-pastor, whose church will host the next upcoming Annual Meeting, helping in whatever way I can with the planning and program. Finally, after a preliminary meeting with the other officers, I serve as moderator at the Annual Meeting.
EDITOR: Does the Fellowship infringe upon the independence or autonomy of the local church?
CHAIRMAN: We have gone to great effort to ensure that the autonomy of the participating churches is not compromised in any way. The purpose of a Fellowship as opposed to an Association is to avoid concentrating authority in some separate centralized location instead of the local church. Our cooperation is not cooperation in the sense of having some sort of organization or society separate from the oversight of the local churches. There is no organizational entity unto itself, ruling over itself, separate from the local church. All missionary work rightly springs out of the local church and is never divorced from the local church. All participation is strictly voluntary. Each pastor and church has the right to either participate or not to participate in any event, venture, or project of the Fellowship. The Fellowship intends to facilitate the efforts of local churches and aid them in cooperating with other local churches for broader and more expansive endeavors that are difficult or even impossible for one congregation to do by itself.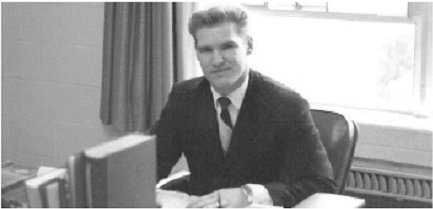 Bro. Tom Henry, A young Preacher at his study (1970)